STATEWIDE SURVEY SHOWS
Overwhelming Support for Investment in High-Quality Early Childhood Education Opportunities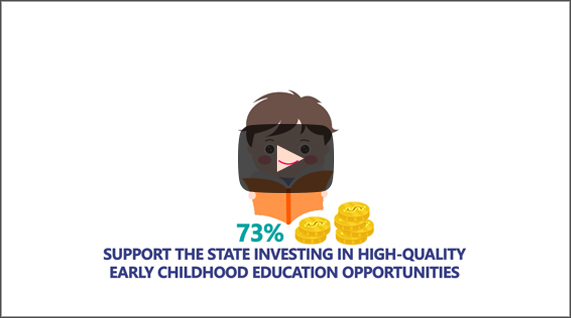 The survey was conducted by Moore Information for Born to Learn AZ on behalf of the Arizona Early Childhood Funders Collaborative.
About Born to Learn AZ
Launched in October 2018, Born to Learn AZ is an early childhood education effort highlighting the importance of high-quality early childhood education and the positive impacts these programs have on our children and our economy. Learn more about Born to Learn AZ at BornToLearnAZ.com.