A high-quality early childhood education—whether in a home-based or center-based setting—provides children a safe, healthy and nurturing environment. This environment, which includes quality teachers and support staff, a low student-to-teacher ratio, and curriculum that fosters learning and development, is what sets apart high-quality programs."
Melanie Mitros, Ph.D., Chair, Arizona Early Childhood Funders Collaborative
The first five years are the most critical in the development of a child's brain.
Achievement gaps develop well before children begin kindergarten.
High-quality pre-K programs for three- and four-year-olds can have a significant impact on all children, but especially those from low-income families.
Meaningful investments in quality early learning programs for younger children have lasting effects that can reduce costs later in life while enhancing economic growth.
A high-quality early childhood education can help break the cycle of poverty.
Source: U.S. Chamber of Commerce, Ready, Set, Go! Why Business Should Support Early Childhood Education
What Parents Say About Quality of Care in Early Childhood
say has major impact on kindergarten readiness.
say has major impact on a child's long-term well-being.
Source: Robert Wood Johnson Foundation Survey
Arizona Early Childhood Facts & Figures
% of children enrolled in quality early learning settings
% of third graders reading at or above grade level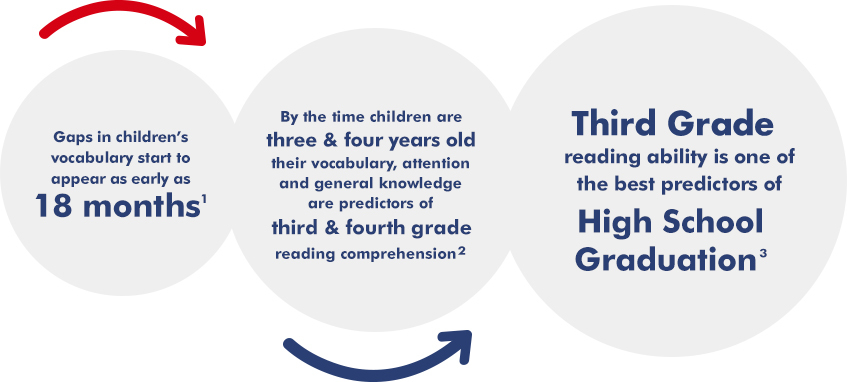 Source: Anne Fernald, Virginia Marchman & Adriana Weisleder (1), Betty Hart & Todd Risley (2), American Educational Research Association (3)
Investing in Early Childhood
Source: James J. Heckman, Nobel Laureate in Economics & an expert in the economics of human development